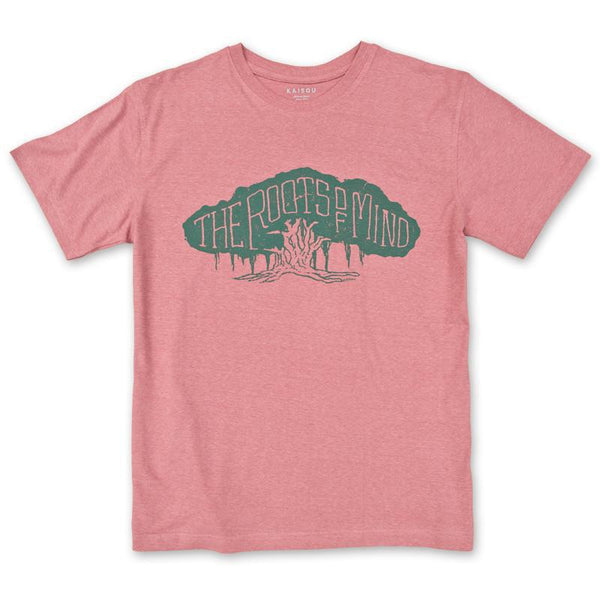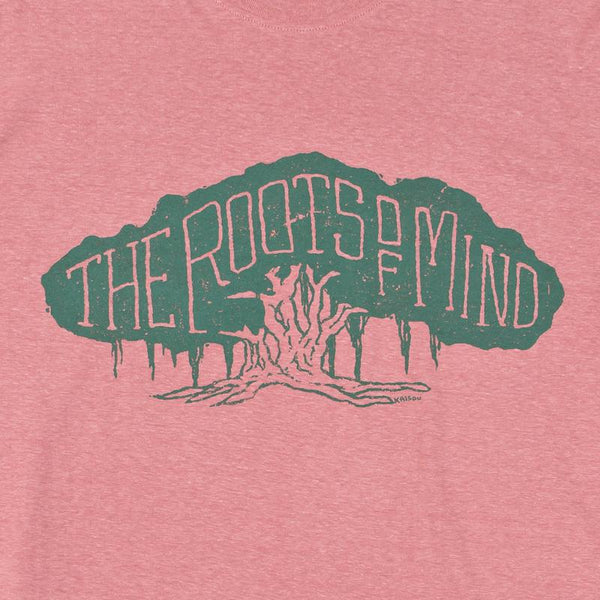 Gajumar is a very attractive figure with a unique arboreal shape and envy, and a viable form of life.It is also referred to as a tree or a tree in which the Spirit (or the Spirit) resides, and it has been popular in Okinawa since ancient times.
"The ROOTS OF MIND, like a strong gallant of Gajmar, I want to grow strongly and firmly rooted in the roots of my mind, so that I can grow up and grow in a big way without bare."


[Organic Cotton (80 %) + Organic Capok (20 %) T-shirts]
Unimagined Organic Cotton + Organic Cappoch T-shirts use 100 % cotton grown in organic farming without any pesticides or chemicals, and do not use any pesticides or chemicals in all processes, such as dyeing, spinning, and sewing.
| | |
| --- | --- |
| Size: | S/M/L/XL |
| Materials: | Organic, Kapock, 20 %, Organic Cotton, 80 %. |
| Color: | Pink |
|   |   |
Size Table (in cm)
| Size | MinWidth | Miyabatake | Odetake |
| --- | --- | --- | --- |
| S | 46 | 63 | 18 |
| M | 49 | 66 | 19 |
| L | 52 | 70 | 20 |
| XL | 54 | 74 | 22 |
[Note that you are aware of the handling.]

In the characteristics of the materials, the reduction of the washing is a result of the general Cotton product.(It shrinks about one centimeter down the top and bottom.))
If you use a washing machine, you may use the laundry net to prevent collapting.
About Shipping Fees
Shipping Information
[Domestic Shipping Fees]
Standard nationwide flat rate: 520 yen.
Shipping fee will be shouldered by Kaisou for purchases exceeding 5,500 yen (including tax).
Bank transfer fees = customer's responsibility.
Cash on delivery fee = 265 yen (flat rate). Customer's responsibility.
[International Shipping Fees]
Asia: 1,500 yen
North and Central America: 3,900 yen
South America: 3,600 yen
Oceania: 3,200 yen
Europe: 3,200 yen
Africa: 3,600 yen
※Please note that international deliveries are currently experiencing delays due to the impact of the coronavirus. Depending on the region, it may take up to 2 months for delivery. We appreciate your understanding.
[Delivery Time]
For items in stock, we usually ship within 5 business days. Additionally, we aim to deliver your order in as soon as 3 days (excluding Sundays and holidays).
In case of out-of-stock items, we will ship after restocking, and we will inform you in advance via email.
Please note that there may be instances when we cannot deliver on the specified delivery date due to incomplete order information, large orders, transportation issues, natural disasters, or your absence, so please kindly understand in advance.
嬉しい
着心地が柔らかく気持ちが良いです。落ち着いたピンク色でした。他のデザインの長袖は、腕が長かったので主人に譲りました。XLの七分袖もあれば嬉しいです。何より地球や人に優しいものが買え貢献出来るのが嬉しい。太っても買い替えなくて良いように、ゆったり大きめを買っています。受注受付の選択肢もあれば更にエコで嬉しいです。店頭には、他にどのようなデザインがあるのかなと興味深々です。服がボロボロになって丁度買い替え時期に、海想さんにたどり着けて良かったです。良い物作りを有難うございます。
サイズが小さくなりました。
オーガニックコットンは肌触りが柔らかでとって気に入ってます。このガジュマルもデザインが素敵です。私は身長160㎝でほとんど衣類はMサイズなので、過去MサイズでカエルがデザインされたオーガニックコットンのTシャツを購入しましたが、何度か洗ったところサイズがSサイズぐらいに縮みました。たまたまだろうと思い、今度もMサイズを購入したのですが、2回洗ったらSサイズとなりました。オーガニックコットンのTシャツを購入する際は、1ランク大きいサイズを購入することをお勧めします。
ランニングラマさま
Tシャツの縮みについてですが、オーガニックコットンの特性上、上下左右におよそ1cmずつほど縮みます。
ご購入の際に縮むことはご案内しているつもりではありますが、より明確に分かり易くお買い求めいただけるように改善していきます。
貴重なご意見誠にありがとうございます。