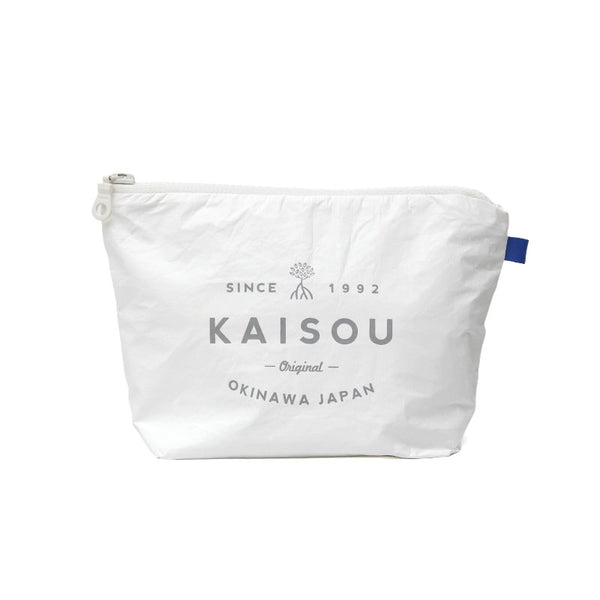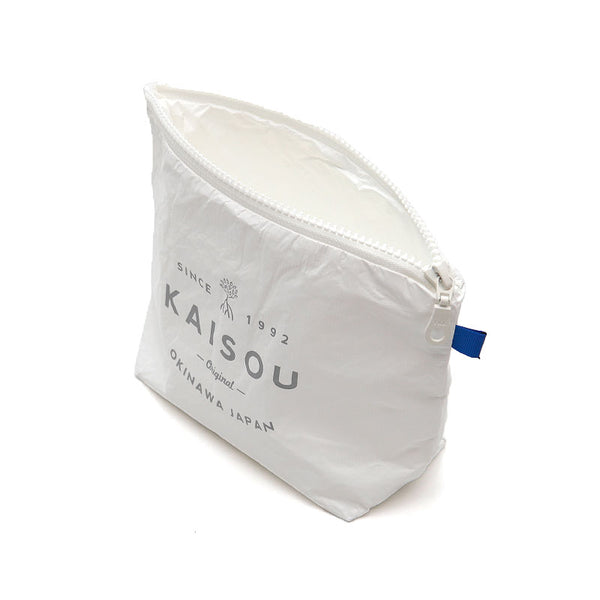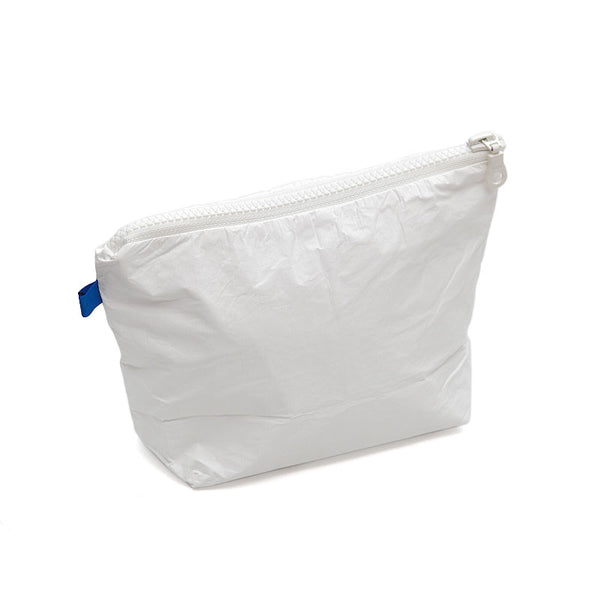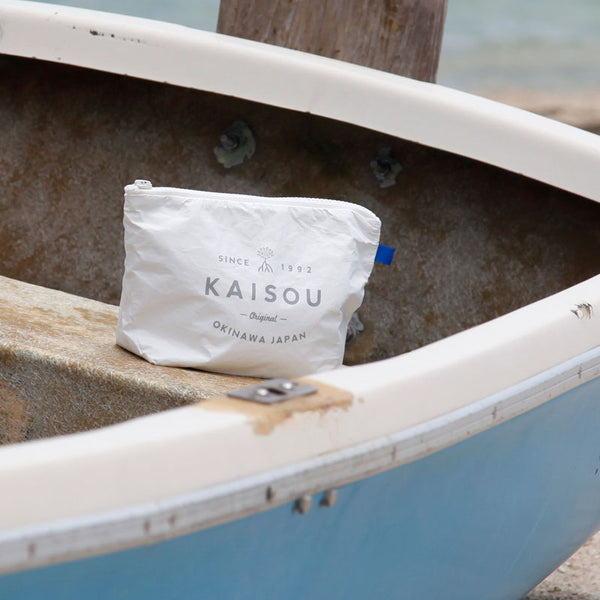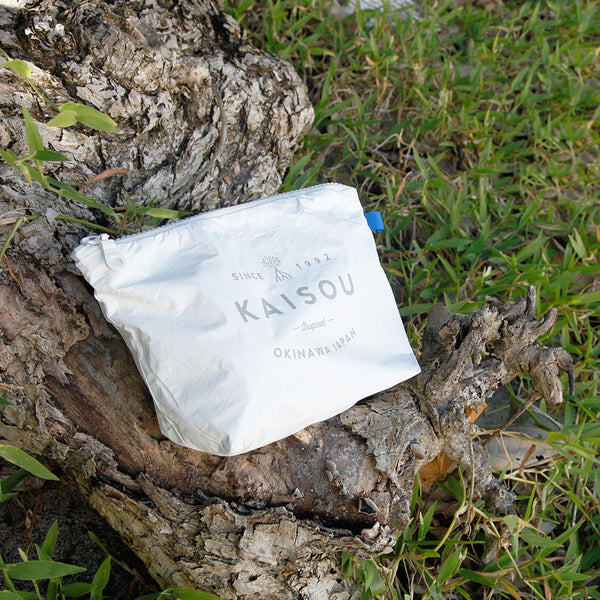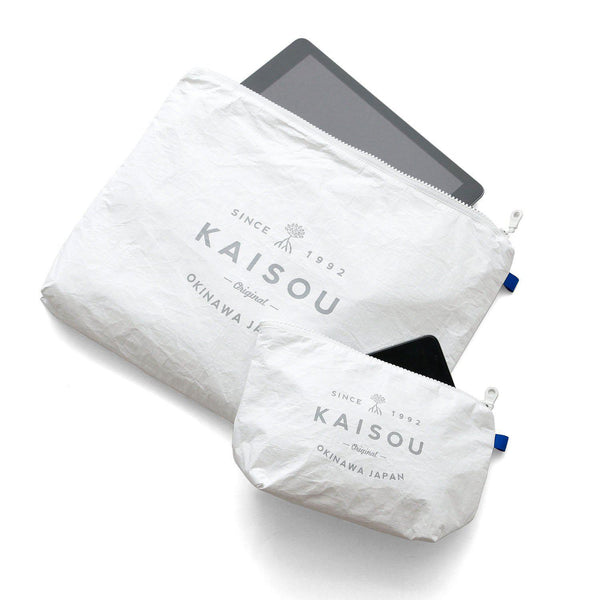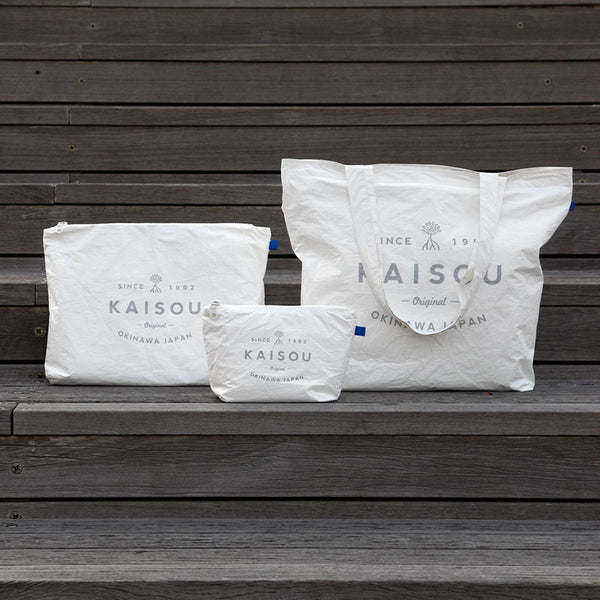 It is light and is the porch using the Thai Beck material with advanced breathability, water resistance, durability skills.
It is reliable made with the double structure with front and back both sides. It is very convenient if I put shopping and a trip, outdoor in a bag on hand.
Unique feel of a material and innocence are comfortable porches.

Thai Beck ®
High density polyethylene nonwoven fabric Thailand Beck ® which DUPONT developed originally. I laminate extra-fine long fiber of the polyethylene at random and boast of strength as it is used for an outer wall and the hazmat suit of the house with light, strong cloth by the original structure that I associated with heat only by pressure. In addition, it is one that the feature of it is that a wrinkle and a texture come out so as to embezzle it.
Size:

Approximately 14cm X side approximately 23cm X gusset approximately 8cm long

 

Material:
Thai Beck (100% of polyethylene)
 
 
About Shipping Fees
Shipping Information
[Domestic Shipping Fees]
Standard nationwide flat rate: 520 yen.
Shipping fee will be shouldered by Kaisou for purchases exceeding 5,500 yen (including tax).
Bank transfer fees = customer's responsibility.
Cash on delivery fee = 265 yen (flat rate). Customer's responsibility.
[International Shipping Fees]
Asia: 1,500 yen
North and Central America: 3,900 yen
South America: 3,600 yen
Oceania: 3,200 yen
Europe: 3,200 yen
Africa: 3,600 yen
※Please note that international deliveries are currently experiencing delays due to the impact of the coronavirus. Depending on the region, it may take up to 2 months for delivery. We appreciate your understanding.
[Delivery Time]
For items in stock, we usually ship within 5 business days. Additionally, we aim to deliver your order in as soon as 3 days (excluding Sundays and holidays).
In case of out-of-stock items, we will ship after restocking, and we will inform you in advance via email.
Please note that there may be instances when we cannot deliver on the specified delivery date due to incomplete order information, large orders, transportation issues, natural disasters, or your absence, so please kindly understand in advance.
とてもお気に入り
使い勝手が良く、デザイン、色もお気に入り。
これから使っていくうちに経年による味も出てくるでしょう。それもまた楽しみです。
ありがとうございました。