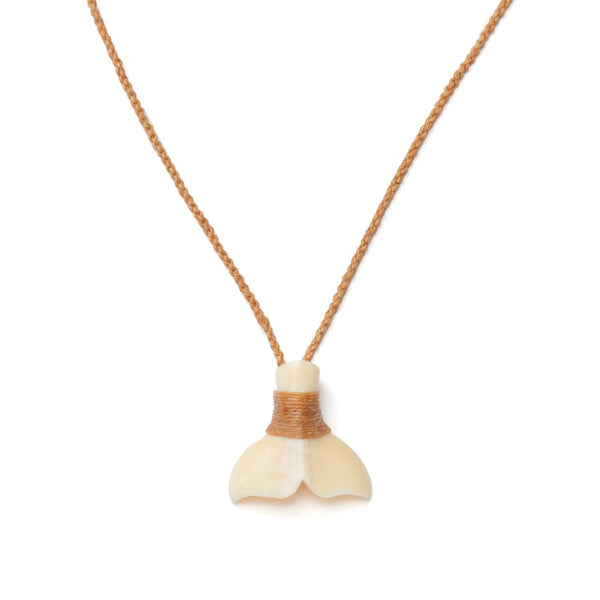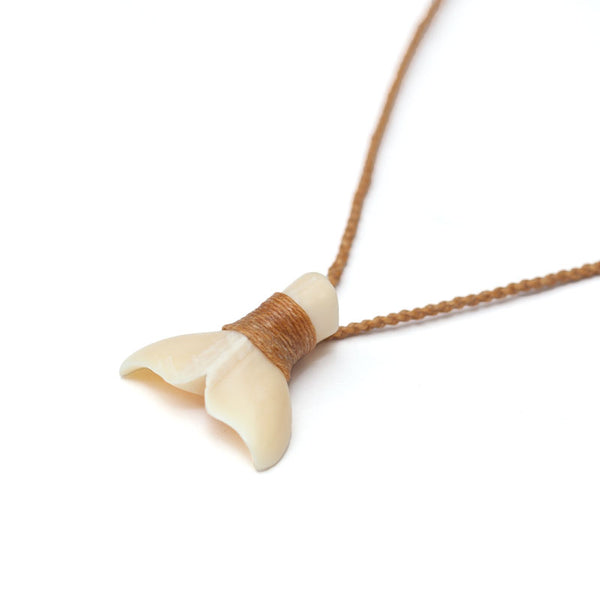 The tail of the whale is a sperm whale tooth necklace.
One whale catcher was fascinated by the color of the whale, and the Macquarie whale teeth were collected only once.
In Japan, it has been prized as an auspicious symbol of longevity since ancient times.
However, there is currently no way to obtain this material, and it is the present state that it uses the precious whale tooth that was collected before the commercial whaling of 1986 was banned.
In the future, the whale tooth will become more and more valuable.
Please patronize forever as your treasure.
[Notes when purchasing※】
Each whale tooth product has a different color pattern, and the product you deliver may be slightly different from the color and pattern of the image.Please note.

Size:
Top:width about 35 mm×height about 25 mm×thickness about 10 mm
Necklace length 40cm/45cm/50cm
Material:
Sperm whale teeth wax nylon string
[Necklace length approximate】
40cm: recommended for women
45cm: for men or women who want to wear longer
50cm: for men who want to wear long thick men around the neck
送料について
【国内 配送料金】
通常全国一律 520円
5,500円(税込)以上お買い上げの場合は、弊社が負担いたします。

・振り込み手数料=お客様負担
・代金引換手数料=265円(一律)お客様負担
【海外 配送料金】
| | |
| --- | --- |
| アジア | 1,500円 |
| 北中米 | 3,900円 |
| 南米  | 3,600円 |
| オセアニア | 3,200円 |
| ヨーロッパ | 3,200円 |
| アフリカ | 3,600円 |
 
※海外へのお届けは現在、新型コロナウィルスの影響により発送遅延が発生しております。地域によっては2ヶ月ほどかかることもございます。
ご了承くださいませ。

【お届けにかかる時間】
お届けには、在庫のあるものは、通常5営業日以内に発送しております。 又、商品到着までに最短で3日(日曜祝日を除く)を予定しております。
・欠品などの場合は入荷後の発送となりますので、その際にはあらかじめメールなどでご連絡差し上げます。
 ご注文内容に不備のある場合、大口のご注文の場合、交通事情・自然災害の場合、お客様がご不在の場合などには、
所定のお届け日にお届けできない場合がございますので、あらかじめご了承ください。