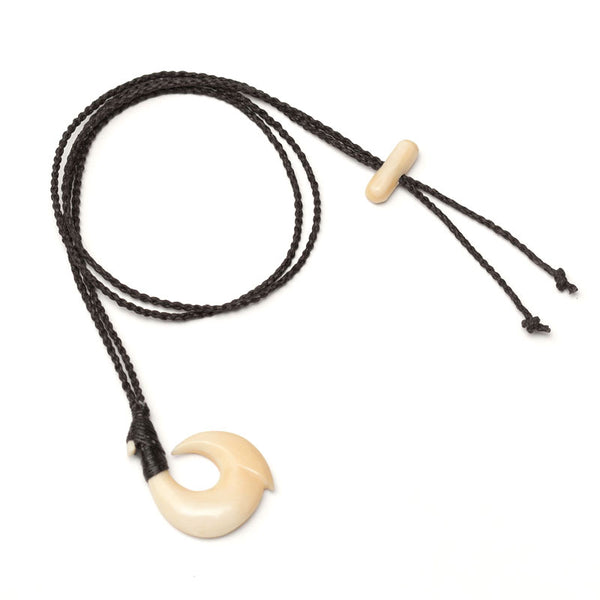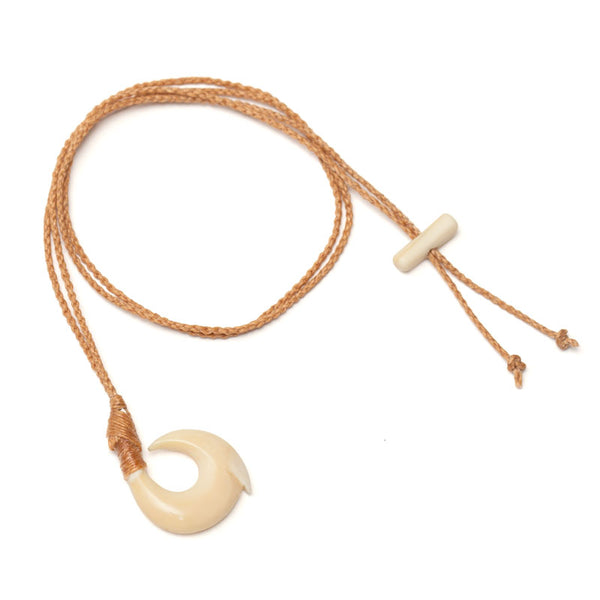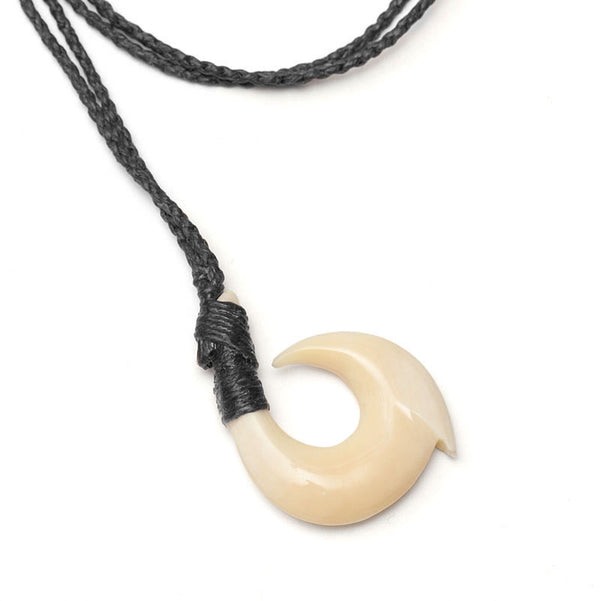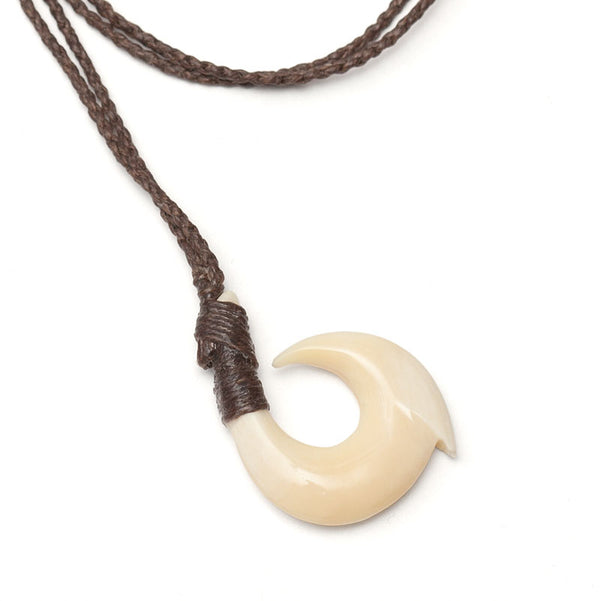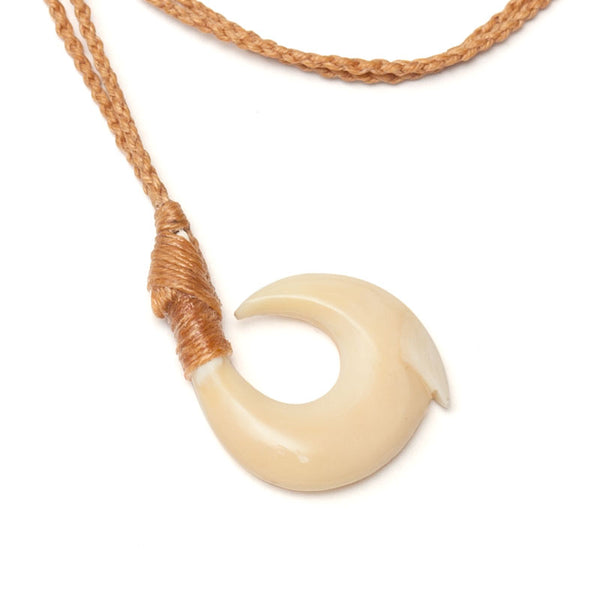 the baun carving of the sperm of sperm whale
Fish hook (FISH HOOK) necklace.
The shape of the fish hook (fishing hook) is said to be a good fishing, and it is said to be balanced, stable, rich, strong, and healthless.
A whale caught by one whale is charmed by its colour, and it is the tooth of a sperm whale.
In Japan, it has been highly prided as a lucky charment which has long been called longevity.
However, there is no way to get this material at present, and it is the current situation where the precious whale teeth collected before commercial whaling was banned in 1986 are currently used.
Whale teeth will become even more valuable in the future.
Be your treasure, and you will be loved.
[Note when purchasing a purchase order]
Whale-toothed products have different color patterns, and the products that are delivered may be slightly different from the colors and patterns of the images.Please accept.

| | |
| --- | --- |
| Size: | Top: Approximate 20 mm wide by about 40 mm x thick with a thickness of about 6 mm |
| Materials: | and the whales, the teeth, the candy, the coats, |
| | |
|   |   |
[Necklace Length Metto]
40cm: Soot as a woman
45cm: For women who want to be male or long
50cm: the fat man on the neck, the man I want to wear for men
About Shipping Fees
Shipping Information
[Domestic Shipping Fees]
Standard nationwide flat rate: 520 yen.
Shipping fee will be shouldered by Kaisou for purchases exceeding 5,500 yen (including tax).
Bank transfer fees = customer's responsibility.
Cash on delivery fee = 265 yen (flat rate). Customer's responsibility.
[International Shipping Fees]
Asia: 1,500 yen
North and Central America: 3,900 yen
South America: 3,600 yen
Oceania: 3,200 yen
Europe: 3,200 yen
Africa: 3,600 yen
※Please note that international deliveries are currently experiencing delays due to the impact of the coronavirus. Depending on the region, it may take up to 2 months for delivery. We appreciate your understanding.
[Delivery Time]
For items in stock, we usually ship within 5 business days. Additionally, we aim to deliver your order in as soon as 3 days (excluding Sundays and holidays).
In case of out-of-stock items, we will ship after restocking, and we will inform you in advance via email.
Please note that there may be instances when we cannot deliver on the specified delivery date due to incomplete order information, large orders, transportation issues, natural disasters, or your absence, so please kindly understand in advance.