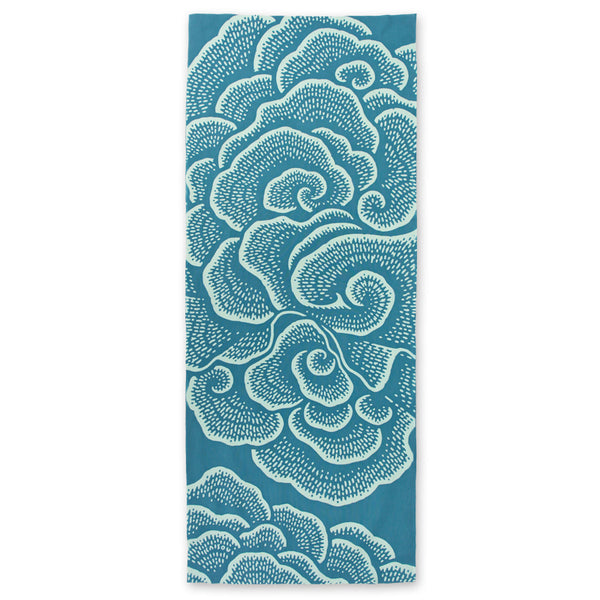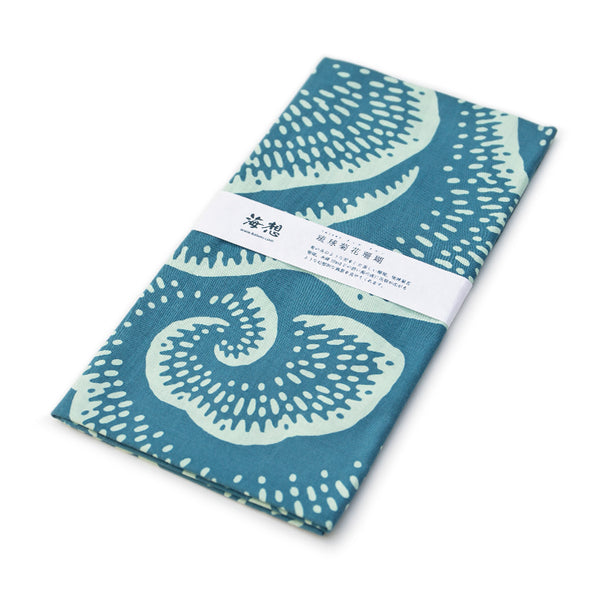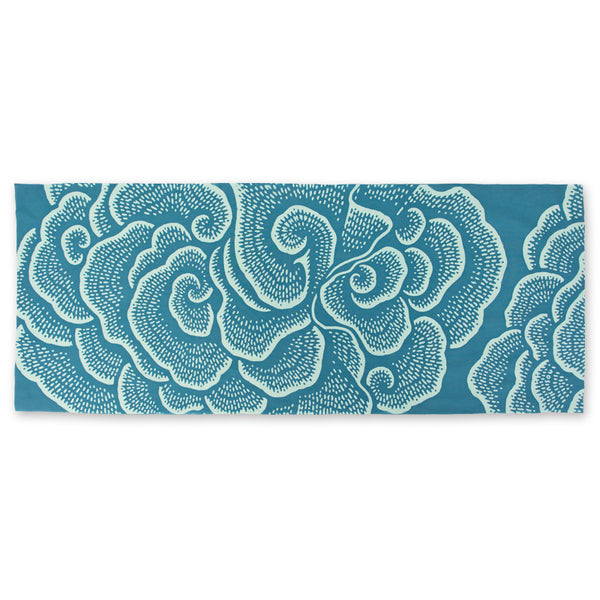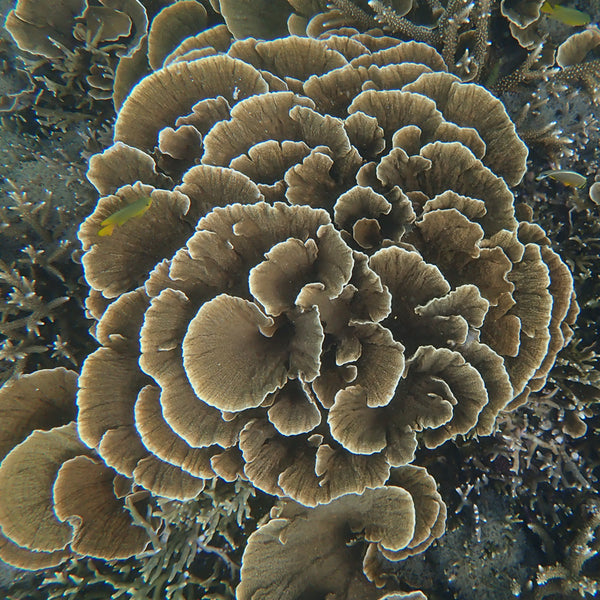 community kick corals are layers of petals that overlap like The Shape of coral. It is on the sea blooming flower of such beauty.
[Note dye (think not) 】
note dyed with traditional technique of hand-produced. Note: the dye and a special adhesive, and is dyed in the fabric dye is poured into the pattern, and only the necessary color dyeing to printing it. On one side, but the color is not printed, unlike,sadly, the yarn itself is dyed, the heads・tails of the maximum of features. Craftsmen hassle and take the time to hand dyed up. So the finish is different. The print is called shades and dyes for soft, try to look through the pouring dye on there. 1 piece 1 piece different the handiwork of depth of flavor. And, so that they become familiar with the softness and enjoy.
| | |
| --- | --- |
| Size: | approximately 36cm x 90cm |
| material: | 100% cotton in Fukuoka |
|   | Japan |
About Shipping Fees
Shipping Information
[Domestic Shipping Fees]
Standard nationwide flat rate: 520 yen.
Shipping fee will be shouldered by Kaisou for purchases exceeding 5,500 yen (including tax).
Bank transfer fees = customer's responsibility.
Cash on delivery fee = 265 yen (flat rate). Customer's responsibility.
[International Shipping Fees]
Asia: 1,500 yen
North and Central America: 3,900 yen
South America: 3,600 yen
Oceania: 3,200 yen
Europe: 3,200 yen
Africa: 3,600 yen
※Please note that international deliveries are currently experiencing delays due to the impact of the coronavirus. Depending on the region, it may take up to 2 months for delivery. We appreciate your understanding.
[Delivery Time]
For items in stock, we usually ship within 5 business days. Additionally, we aim to deliver your order in as soon as 3 days (excluding Sundays and holidays).
In case of out-of-stock items, we will ship after restocking, and we will inform you in advance via email.
Please note that there may be instances when we cannot deliver on the specified delivery date due to incomplete order information, large orders, transportation issues, natural disasters, or your absence, so please kindly understand in advance.
首の日焼け対策
手ぬぐいは速乾で使いやすい。
タオルのように使えるのはもちろん、
柄がステキなので日焼け対策のスカーフとしても大活躍。
私の必需品です。
気に入ってます
タペストリーにして、飾っていますがとても雰囲気が気に入ってます