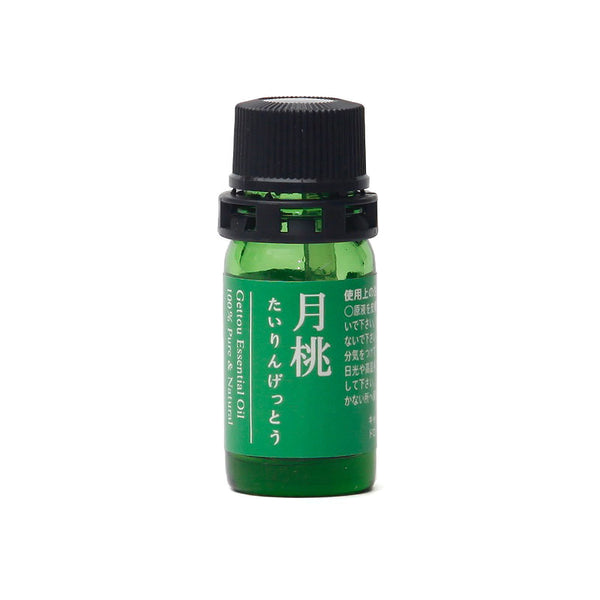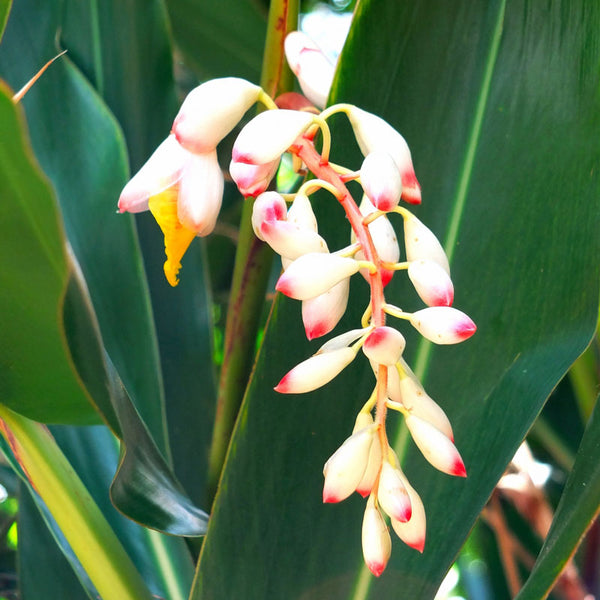 A subtropical plant of "Tsugaru". 100% natural Essen essential oil. Uses pesticide grown Thailand phosphorus phosphorus momomoku. The refresh effect is high, and the air of the room and Moya Moya of the mood are swept away.  
The moon peach is a plant of the ginger family sweet and spicy fragrance is popular. The unique fragrance is known as the effect of insect prophylaxis and defense bacteria, and it is a familiar plant which has been taken into and used in the life in Okinawa since ancient times.
The Research Institute of Biological Sciences, Okayama prefectural agriculture, forestry and Fisheries Research Center, and Tokyo University have discovered that the extract has high plant virus control effect.For details
Take one drop to the tissue or handkerchief and put it on the desk or the bedside. Appropriate amount of aroma pot and diffuser. As an Aloha bus. Please do not stir within 5 drops of the whole bath, half bathing, and half bathing. * Please use this product after diluting with diluted vegetable oil. Apply the hot water to the surface of the washing machine, remove the essential oil and stir it into the towel.
A native country
Japan
Production area
HAMANAKA Island, Okinawa Prefecture
Extraction site
Leaf
Extraction method
Steam distillation
Ingredients
P-shimen

. gamma. - Terpinene, 1,8-cineol,. Delta. - 3-carene,. Beta. - Zigen, and others

Capacity
2.5 ml
About Shipping Fees
Shipping Information
[Domestic Shipping Fees]
Standard nationwide flat rate: 520 yen.
Shipping fee will be shouldered by Kaisou for purchases exceeding 5,500 yen (including tax).
Bank transfer fees = customer's responsibility.
Cash on delivery fee = 265 yen (flat rate). Customer's responsibility.
[International Shipping Fees]
Asia: 1,500 yen
North and Central America: 3,900 yen
South America: 3,600 yen
Oceania: 3,200 yen
Europe: 3,200 yen
Africa: 3,600 yen
※Please note that international deliveries are currently experiencing delays due to the impact of the coronavirus. Depending on the region, it may take up to 2 months for delivery. We appreciate your understanding.
[Delivery Time]
For items in stock, we usually ship within 5 business days. Additionally, we aim to deliver your order in as soon as 3 days (excluding Sundays and holidays).
In case of out-of-stock items, we will ship after restocking, and we will inform you in advance via email.
Please note that there may be instances when we cannot deliver on the specified delivery date due to incomplete order information, large orders, transportation issues, natural disasters, or your absence, so please kindly understand in advance.