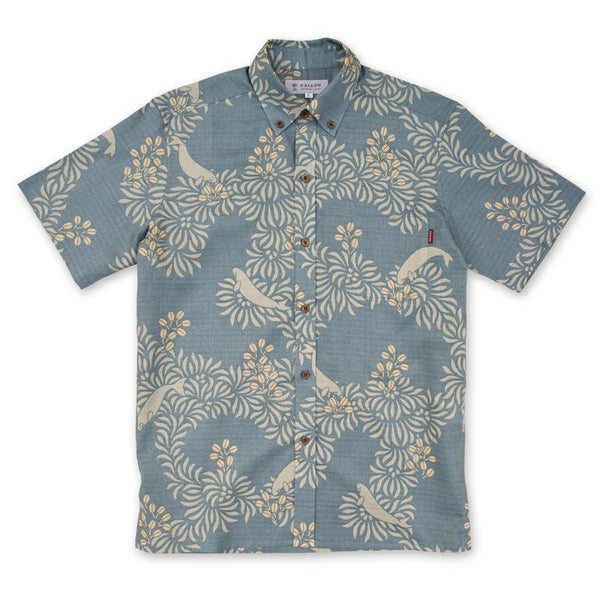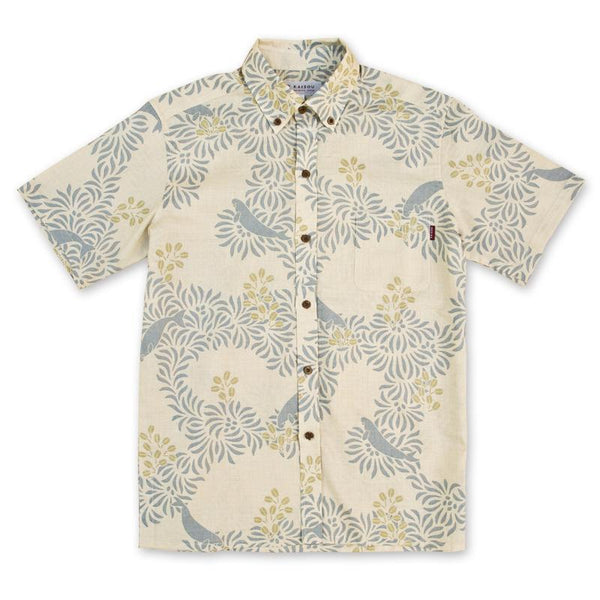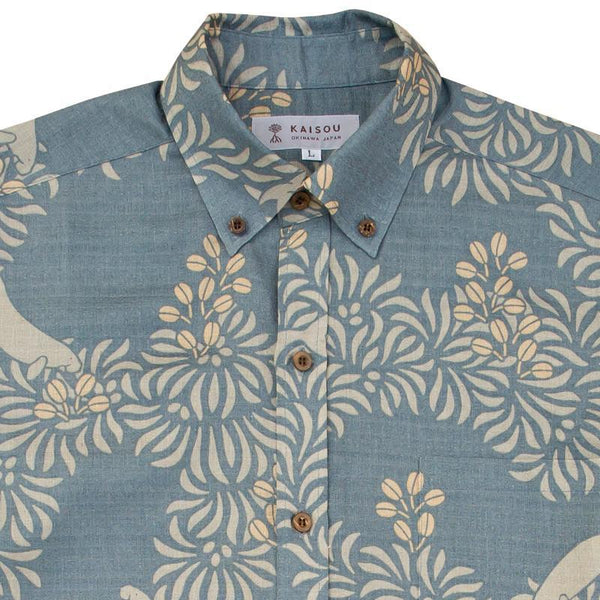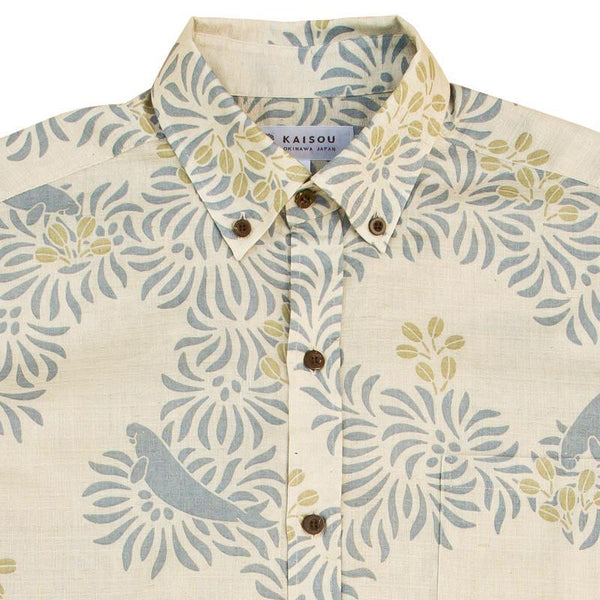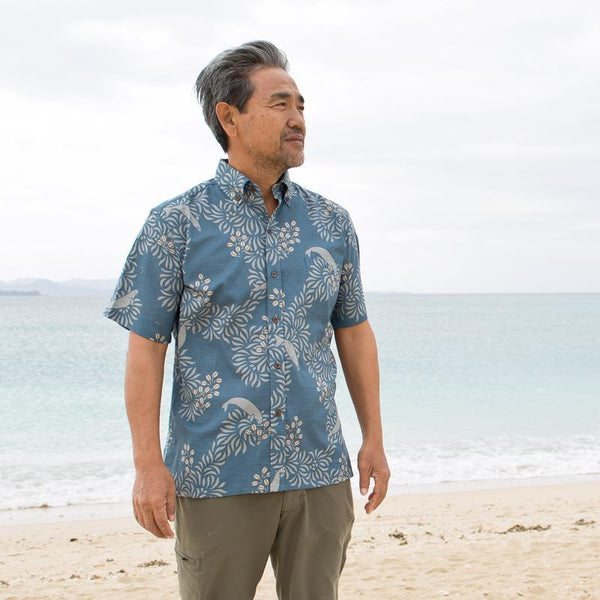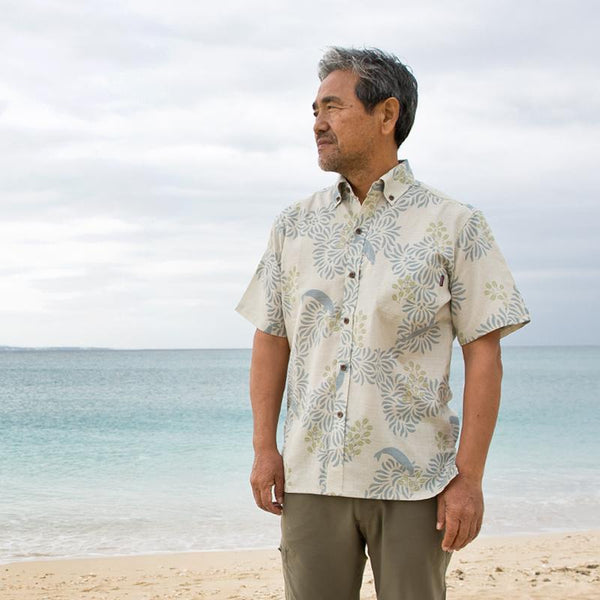 dugong. It is a symbol of the richness of Okinawa's sea. In Okinawa, it is said that God comes from Niraikanai on a dugong and appears in folk tales in various places. The dugong is deeply rooted in Okinawan culture. Now that the dugone has been reduced in number, we believe that our desire for a resurrection in our hearts will be a great guide to their future.


[About original shirts]
The hemp + cotton fabric that is cool and comfortable to wear keeps you feeling cool without sticking.
 For sewing, we have adopted the time-consuming sewing called "rolled down lock stitch". It is a sewing method that is synonymous with high-class shirts because it is not only aesthetically pleasing but also durable. The body line realizes a refreshing line unique to Kaishin based on the original measurement. Coconut buttons made of natural materials with texture. It is an original shirt that is carefully produced with a focus on everywhere.
 It is sewn by Japanese craftsmen and by skilled craftsmen in Okinawa.
| | |
| --- | --- |
| Material: | 85% cotton 15% hemp |
Size chart (unit: cm)
| size | Width of a garment | Height | Shoulder width |
| --- | --- | --- | --- |
| M | 49 | 69 | 44 |
| L | 53 | 72 | 47 |
| LL | 57 | 75 | 50 |
| 3L | 61 | 78 | 53 |
送料について
【国内 配送料金】
通常全国一律 520円
5,500円(税込)以上お買い上げの場合は、弊社が負担いたします。

・振り込み手数料=お客様負担
・代金引換手数料=265円(一律)お客様負担
【海外 配送料金】
| | |
| --- | --- |
| アジア | 1,500円 |
| 北中米 | 3,900円 |
| 南米  | 3,600円 |
| オセアニア | 3,200円 |
| ヨーロッパ | 3,200円 |
| アフリカ | 3,600円 |
 
※海外へのお届けは現在、新型コロナウィルスの影響により発送遅延が発生しております。地域によっては2ヶ月ほどかかることもございます。
ご了承くださいませ。

【お届けにかかる時間】
お届けには、在庫のあるものは、通常5営業日以内に発送しております。 又、商品到着までに最短で3日(日曜祝日を除く)を予定しております。
・欠品などの場合は入荷後の発送となりますので、その際にはあらかじめメールなどでご連絡差し上げます。
 ご注文内容に不備のある場合、大口のご注文の場合、交通事情・自然災害の場合、お客様がご不在の場合などには、
所定のお届け日にお届けできない場合がございますので、あらかじめご了承ください。
2着目です
数年前にYANBARUのグリーンを、今回はジュゴンの海のベージュを購入しました。
オンでもオフでも恰好良く、数年着用しても生地や縫製がしっかりしていること、そして何よりも沖縄の自然への愛情に溢れているところがとても気に入っています。
ベージュ等の明るい色が少ないので、今後増やしていただければ嬉しいです。
wonderful
素晴らしい服
再購入します
ありがとうございました