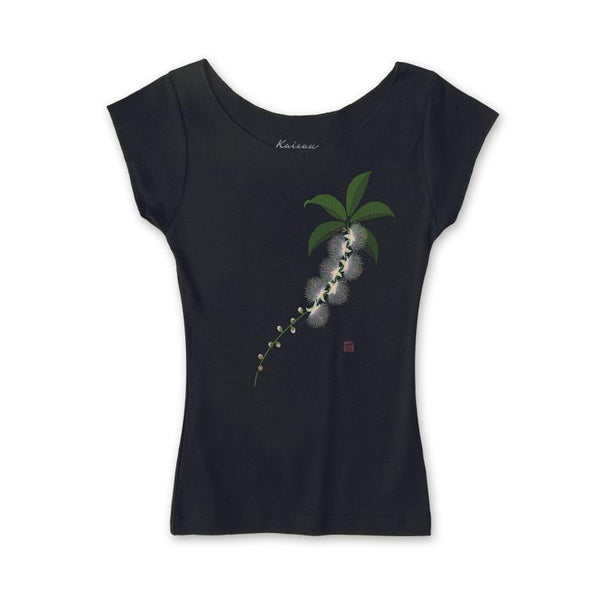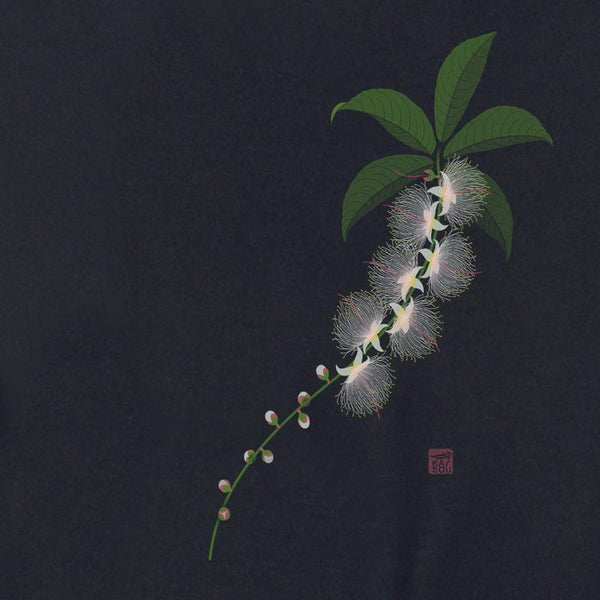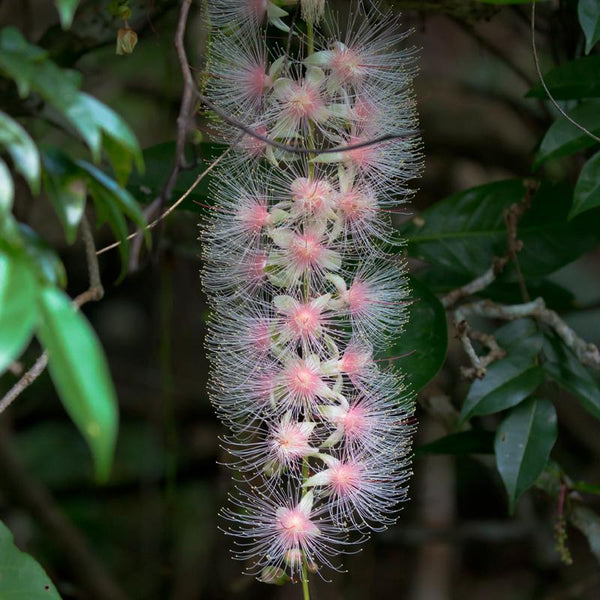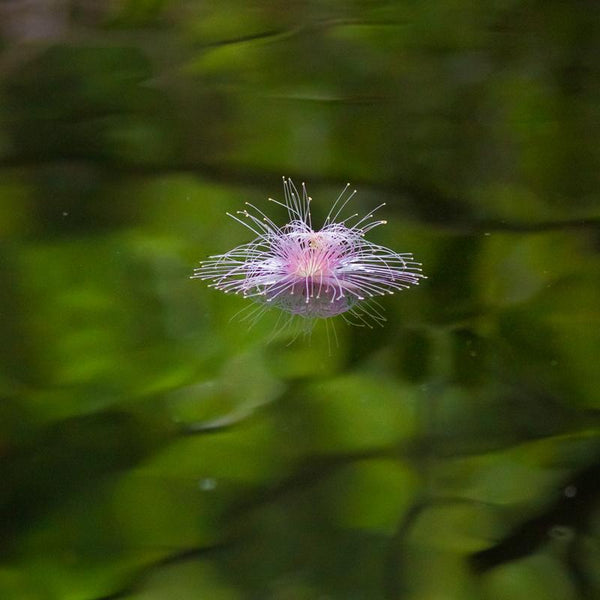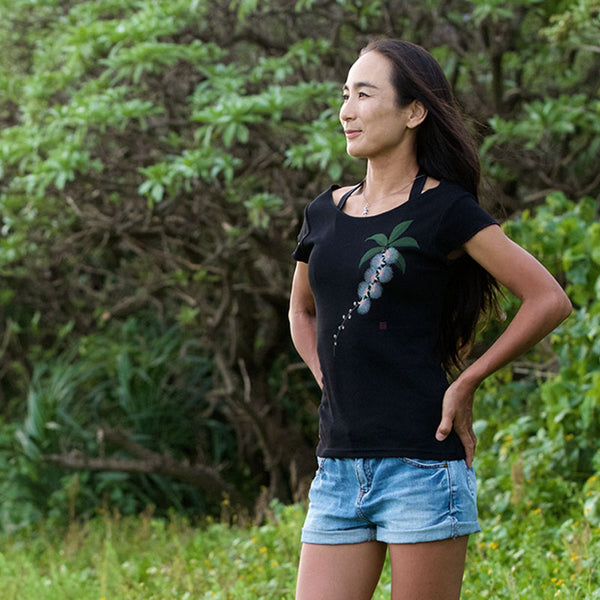 The sorsince is native to the southwestern islands south of Amami Oshima Island. They like wetlands along the river and bloom fluffy flowers along with the smell of the night. When the morning sun comes out, the flower finishes its short life and descends on the gaping kawamago. The flowers that spread out to the kawago float, are watched by the mangrove forest, and return to the earth quietly.
| | |
| --- | --- |
| Material: | 100% organic cotton |
| Color: | Black |
Size table (units: cm)
| Size | Width of body | Height | Sleeve |
| --- | --- | --- | --- |
| M | 31 | 55.5 | 8 |
| L | 34 | 59 | 8.5 |
| Xl | 40 | 61 | 8.5 |
[100% Organic Cotton T-shirt]
The organic cotton T-shirt uses 100% cotton grown in organic farming without pesticides or chemicals, and does not use any pesticides or chemicals in all processes such as dyeing, spinning, or sewing.
Organic cotton teaches you the original comfort of cotton. Chemical fertilizers and pesticide-soaked cotton are no longer the natural oils that cotton originally has, but organic cotton is rich in natural oil and is resilient to each fiber.
More pesticides are used to grow cotton than any crop, not only damaging the health of the people involved in production, but also polluting the earth and the sea and affecting many living things.
I want to pursue a responsible choice and comfort because it is the one that i pass the sleeve every day. This is the reason why all t-shirts made by kaiso are shifted to organic cotton.
【Precautions for handling】
・Due to the characteristics of organic cotton materials, shrinkage by washing occurs from general cotton products. (It shrinks about 1cm up, down, left and right.) )
・When using a washing machine, it is recommended to use a laundry net to prevent the shape of the wash.
・Due to the characteristics of the material, the product may be oblique lysis due to wearing and handling. After the shape is arranged, it recovers to some extent when ironed lightly.
About Shipping Fees
Shipping Information
[Domestic Shipping Fees]
Standard nationwide flat rate: 520 yen.
Shipping fee will be shouldered by Kaisou for purchases exceeding 5,500 yen (including tax).
Bank transfer fees = customer's responsibility.
Cash on delivery fee = 265 yen (flat rate). Customer's responsibility.
[International Shipping Fees]
Asia: 1,500 yen
North and Central America: 3,900 yen
South America: 3,600 yen
Oceania: 3,200 yen
Europe: 3,200 yen
Africa: 3,600 yen
※Please note that international deliveries are currently experiencing delays due to the impact of the coronavirus. Depending on the region, it may take up to 2 months for delivery. We appreciate your understanding.
[Delivery Time]
For items in stock, we usually ship within 5 business days. Additionally, we aim to deliver your order in as soon as 3 days (excluding Sundays and holidays).
In case of out-of-stock items, we will ship after restocking, and we will inform you in advance via email.
Please note that there may be instances when we cannot deliver on the specified delivery date due to incomplete order information, large orders, transportation issues, natural disasters, or your absence, so please kindly understand in advance.
すっきり見え
フィット感があるのに、すっきり細見えです。欧州出張中、会議後にトップスだけこちらに着替えて夕食会。大好評でした。
夏の静寂を着て歩く
梅雨明け間近のちょうど今、那覇市新都心の公園内にサガリバナの花が美しい。日中の暑気が収まりはじめた静かな夕闇の中で、微かな芳香を放っている。このTシャツにはその花の雰囲気が良く表れている。
体に程よくフィットし洗練されている。フレンチスリーブは大きく開いた襟ぐりが涼しい。七分袖のほうは真夏以外オールシーズン愛用中。